Travel nursing gives you the opportunity to see new things, meet new people, and check lots of things off your bucket list. But we get it — sometimes after a long shift, the best way to unwind is to binge-watch TV shows on Hulu, Netflix, or Amazon. From classic favorites to the new shows with all the buzz, here are our favorite shows for unwinding.
The Office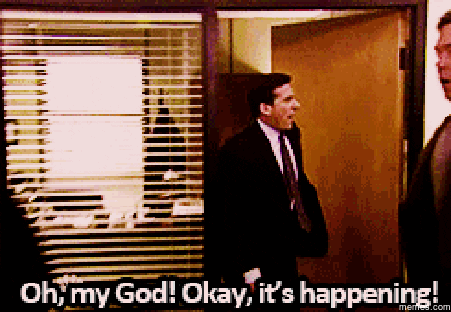 After a long day, there's nothing better than watching old episodes of your favorite show, and what's more classic than The Office? We'll always love Jim's deadpans, Michael's badly executed but genuine attempts to lead his team, and basically everything about Dwight. Feeling nostalgic, but like you've already watched every episode too many times? Try watching the original British version of The Office — it's just as good!
Atlanta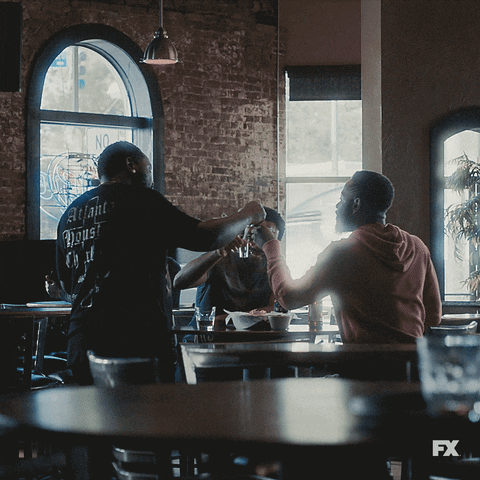 From music to acting and now to writing, is there anything Donald Glover can't do? Atlanta stars Glover as Earn, a new rapper trying to navigate the music scene in Atlanta. It's as funny as it is thoughtful, and Glover's talent shines throughout.
Marvelous Mrs. Maisel

In the 1950s, Miriam Maisel is living a perfect and classic life in New York with her husband and two kids. When she discovers a hidden talent, standup comedy, her life completely changes. A show about a standup comedian is bound to be funny, and Rachel Brosnaham has a natural knack for it. Don't take our word for it, though — take the word of the multiple Emmys and Golden Globes that the show has earned.
Breaking Bad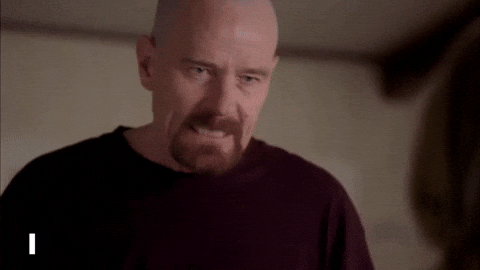 If you've already seen Breaking Bad, how could you forget that final shot? If you haven't, you're in for a treat. Whether you're watching or re-watching the show, it's incredible to see how things escalate beyond anyone's control. Warning: This show is impossible to stop watching, so maybe save this one for binging on a rainy weekend day.
Stranger Things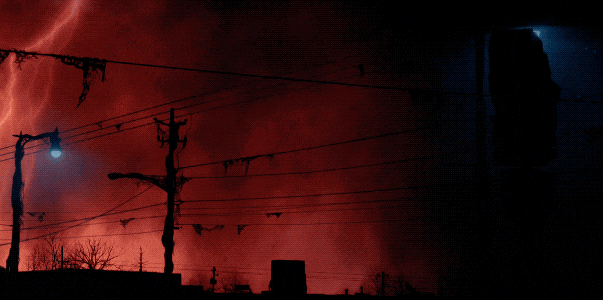 The world fell in love with the kids of Stranger Things, and how couldn't you? Eleven's timid but strong nature carries the show, and her friends Mike, Dustin, Lucas, and Will are so lovable that the danger they're in is particularly stressful. Season 3 is coming this summer, so be sure to catch up on (or re-watch) the show before then.
Ozark

Marty Byrde (Jason Bateman) is a dad trying to care of his family in the Ozarks when he ends up in a situation outside of his control. Much like Breaking Bad, you'll end up cheering for Marty, even though you perhaps shouldn't. This show is dark, but the characters hold on to you.
The Crown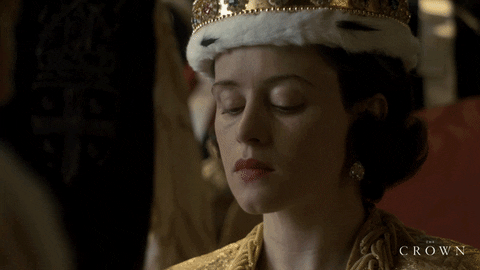 If you followed the weddings of Price William and Harry (and let's be honest, who didn't?), The Crown is the show for you. This show follows Queen Elizabeth II through her incomparable rise to power. The facts and characters are true, making it all the more incredible to watch.
Broadchurch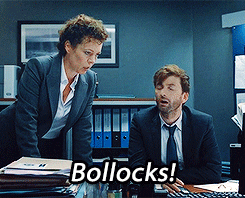 When a child's body shows up on a pristine beach in a small British town, the whole community is shaken. Detective Alec Hardy leads the investigation, but local Sergeant Ellie Miller feels the job should be hers. As the detectives unwillingly work together, and as the child's family comes to grips with their situation, the whole town becomes involved. This is another show you might want to save for the weekend because, once you start it, you might not be able to stop.
Game of Thrones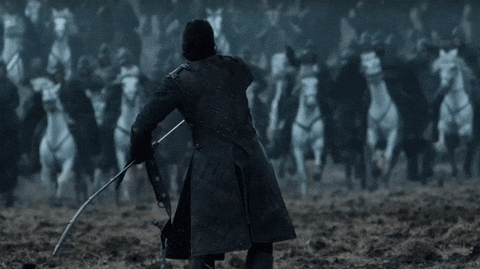 Game of Thrones practically started the concept of binge watching. More cultural phenomenon than simply a TV show, this is one that's truly worth the hype. The final season is just around the corner, so if you haven't started watching it, start now.
Tidying Up with Marie Kondo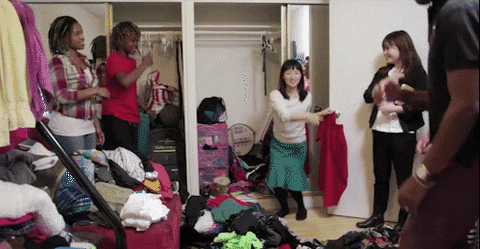 In these crazy times, we could all use a little bit of tidying up, and Marie Kondo is here to help us with her fabulous charm. The show is like watching a long-form version of those power washing videos — it's deeply satisfying to see other people clean their houses, and it'll inspire you to tidy up your life too.
The Great British Bakeoff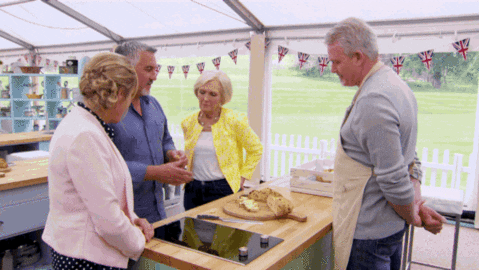 American baking competition shows are all about speed, fierce competition, and prize money. The Great British Bakeoff is the opposite. It takes non-professional British bakers and has them bake all sorts of foods in a lovely tent in the English countryside. The competitors are truly talented, but they often help each other and crack jokes in the way only the British can. This might be the ultimate light and happy way to relax after a long day.
The Good Place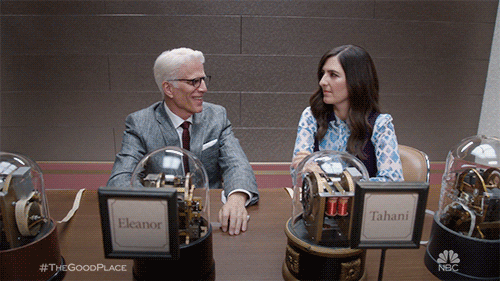 The Good Place has perhaps the most lovable characters on screen today. Season three just ended, but that means right now is the perfect time to binge it by catching up or re-watching. The Good Place is a comedy (and the jokes are seriously good and incredibly current) yet its characters discuss universal truths and philosophy in a way that teaches you without your knowing it.
Jessica Jones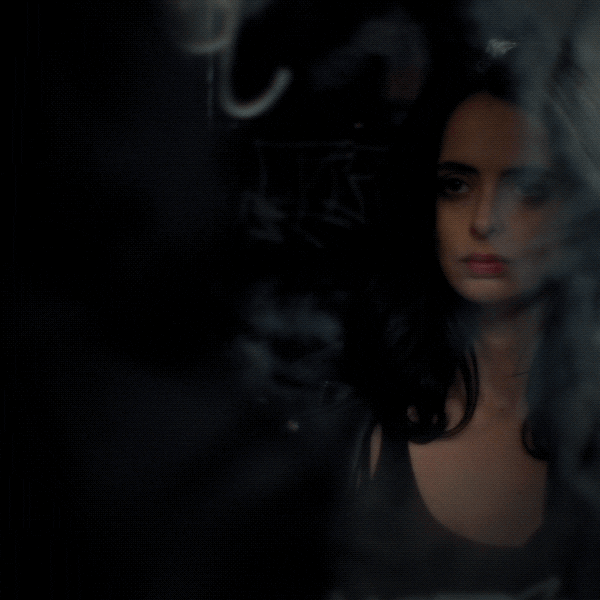 Jessica Jones takes the superhero genre and lets it breathe into a full TV show. Jessica Jones is a superhero who met tragedy and had to retire to become a detective in New York. Her main focus is to survive day-to-day, but she might just end up saving the world.
The Mindy Project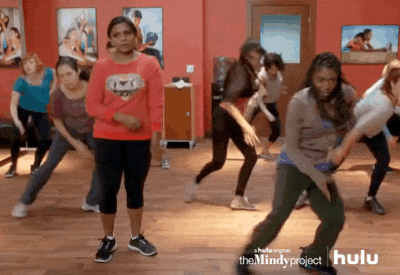 Mindy Kaling is a comedic force to be reckoned with, and she shows that in this sitcom. She plays a doctor who's incredibly successful in her career, but in the rest of her life? Not so much. Mindy (both the character and the actress/writer) perfectly balances being a well-written woman with flaws while showing some classic girl power.
Is your favorite show to binge-watch missing from our list? Share your favorite and tell us why in the comments below.